Brushpainting & Calligraphy Kit
Brushpainting and calligraphy are some of the most important Chinese traditions, having thousands of years of history. The tools of a calligrapher and painter—the brush, ink, paper, and ink stone—are appropriately called "The Four Treasures of a Scholar's Study." This beginner's calligraphy and brush painting set housed in rigid packaging pays homage to this notion.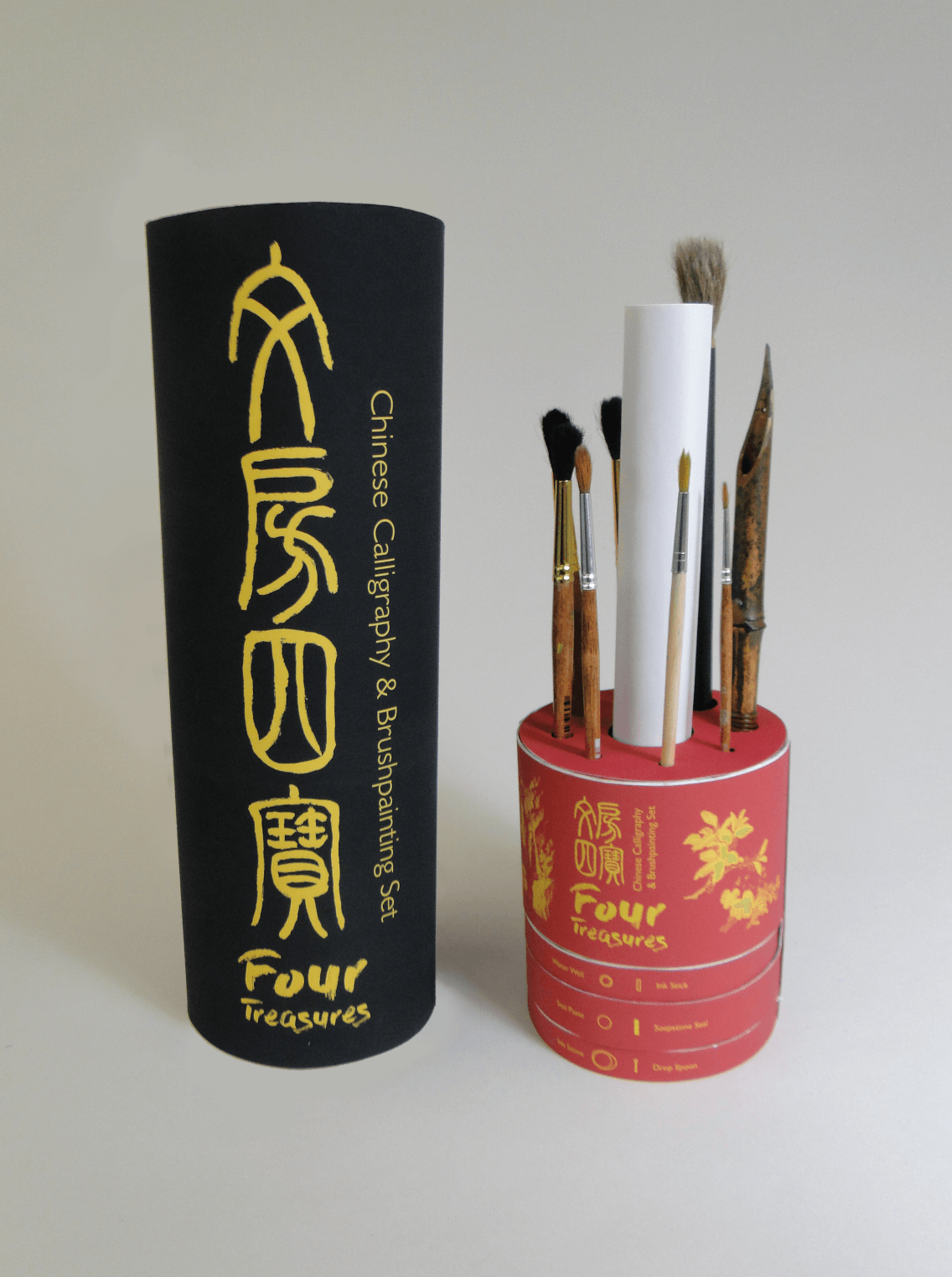 The structure takes inspiration from the equipment of traveling painters and features a sleek and compact tubular design that is also functional and serves as a brush stand.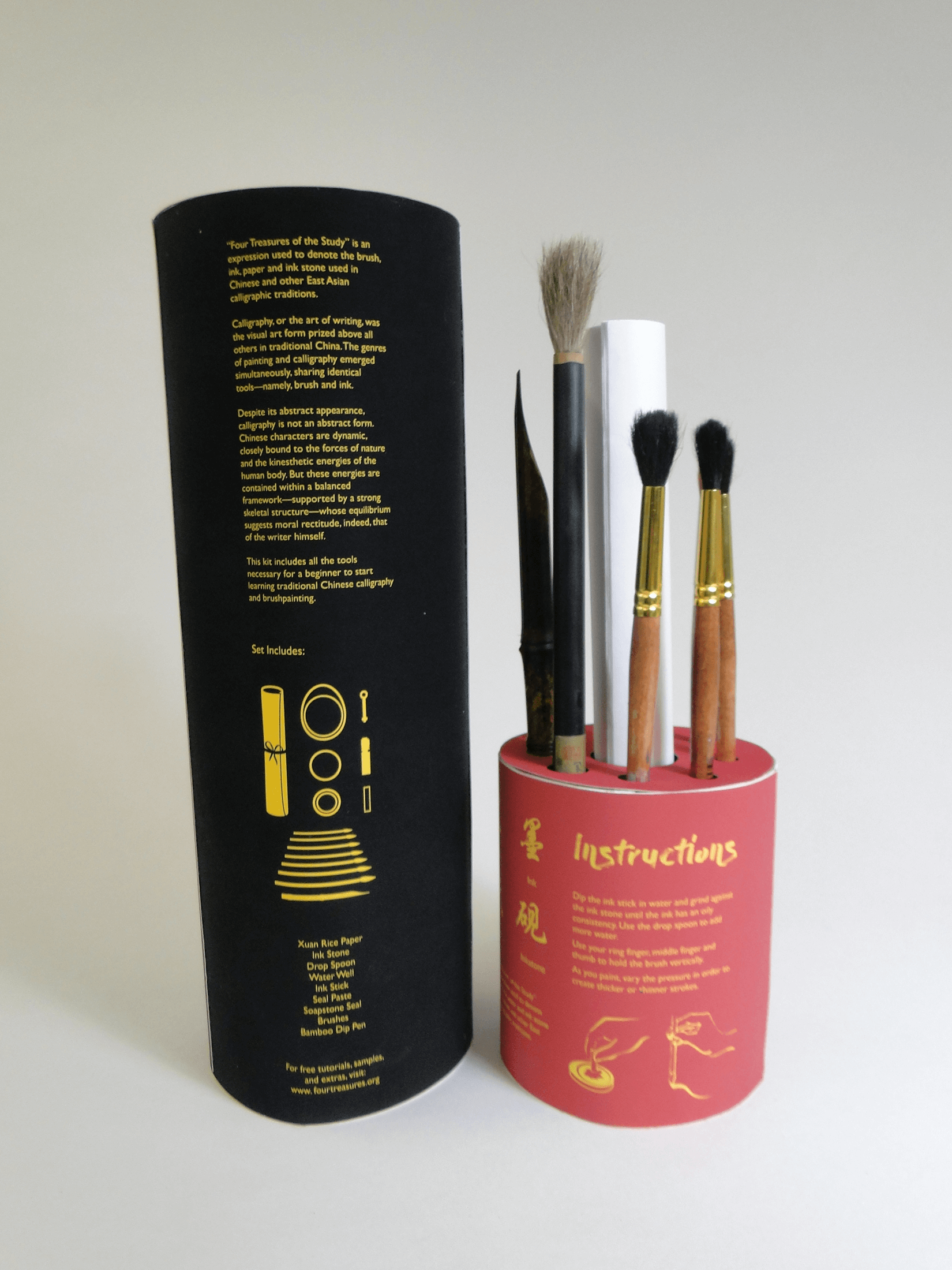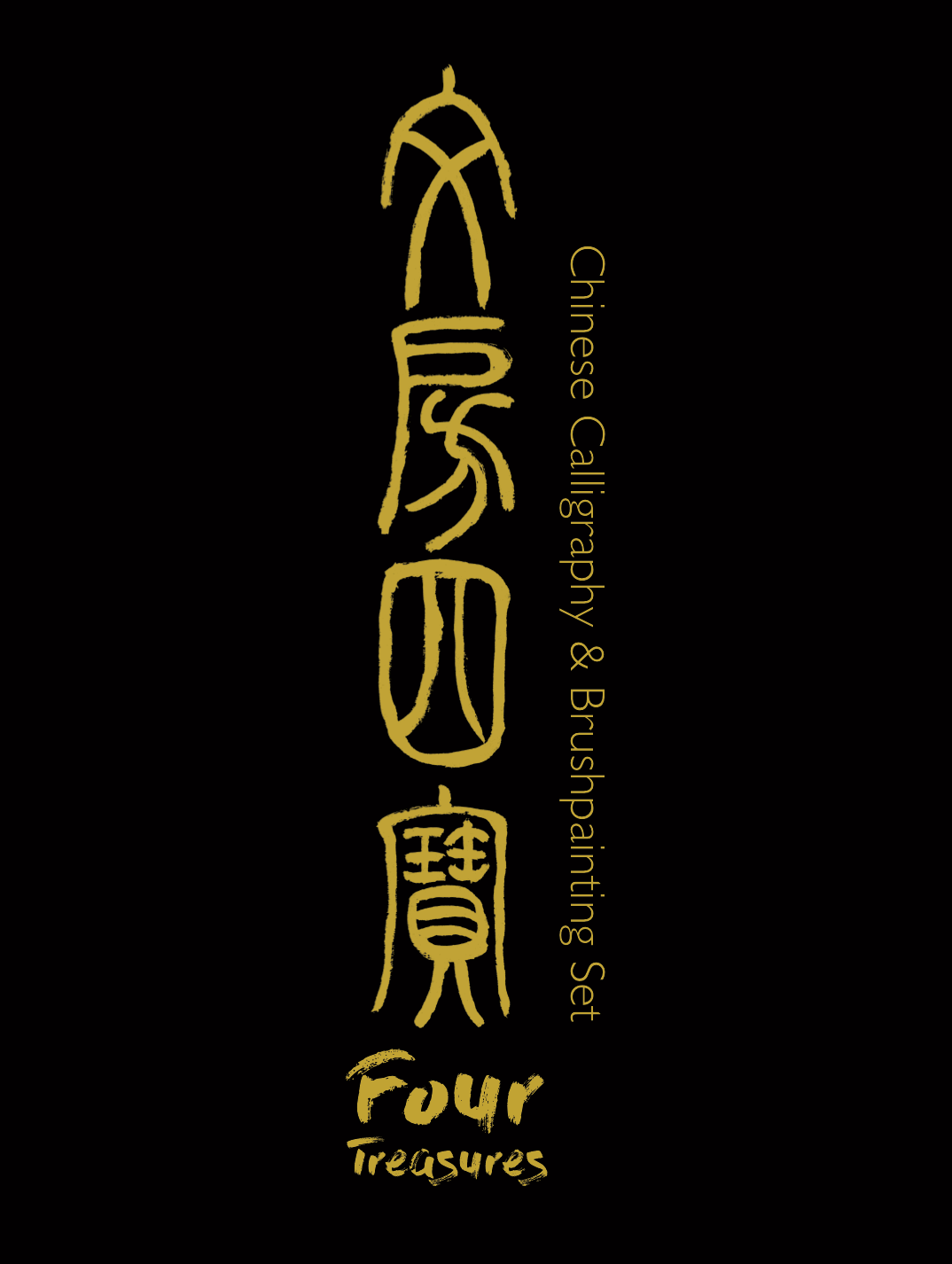 The characters on the outside of the case are my own calligraphy. They are done in the ancient seal script, one of the earliest forms of chinese writing, connecting the ancient heritage of the artform to its modern day iteration.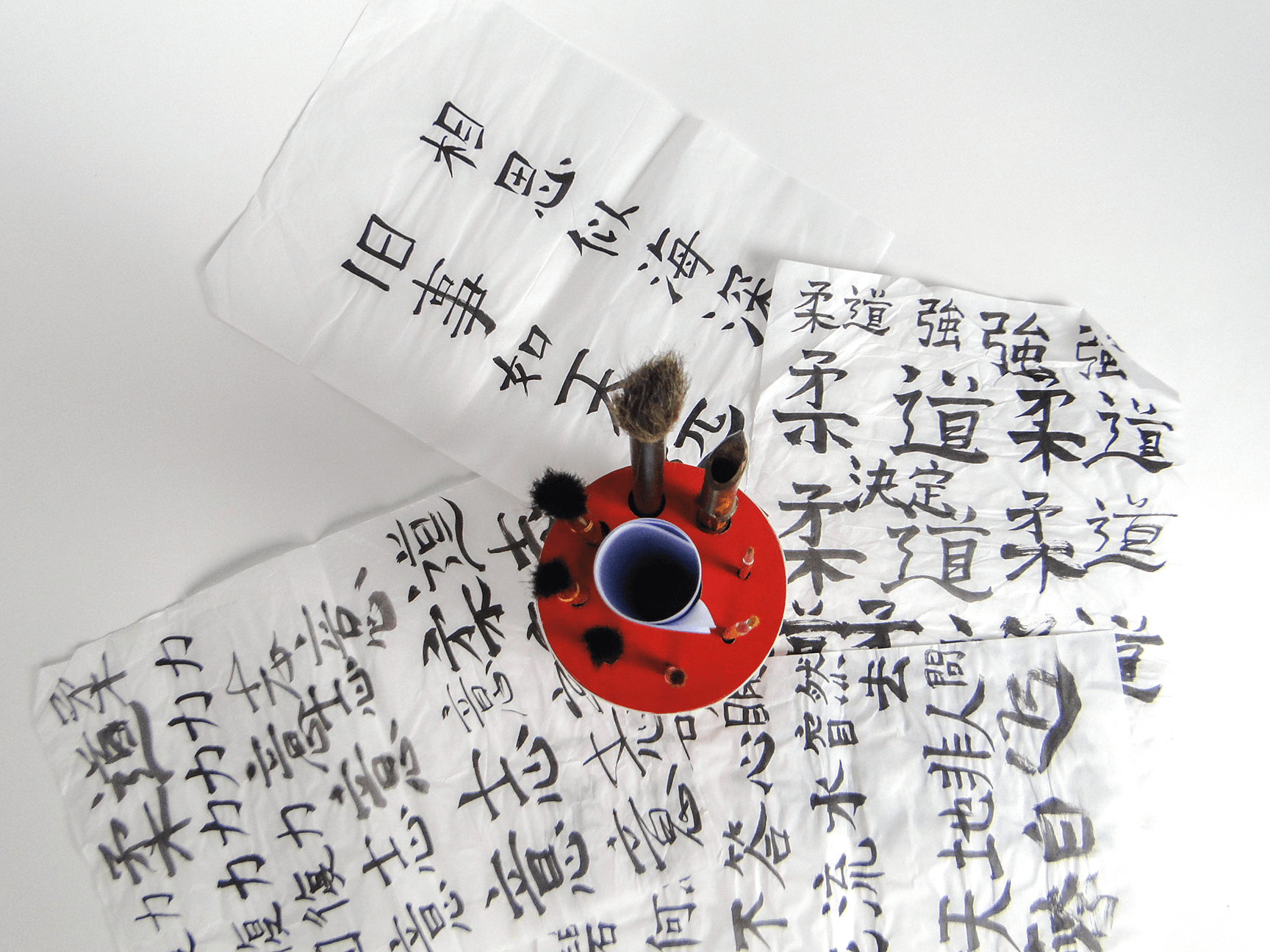 The solid, bottom-heavy design reduces chances of the stand being knocked over, and the brushes and rolled paper are pressure-fit in their casing to stay in place without falling out even when held upside down.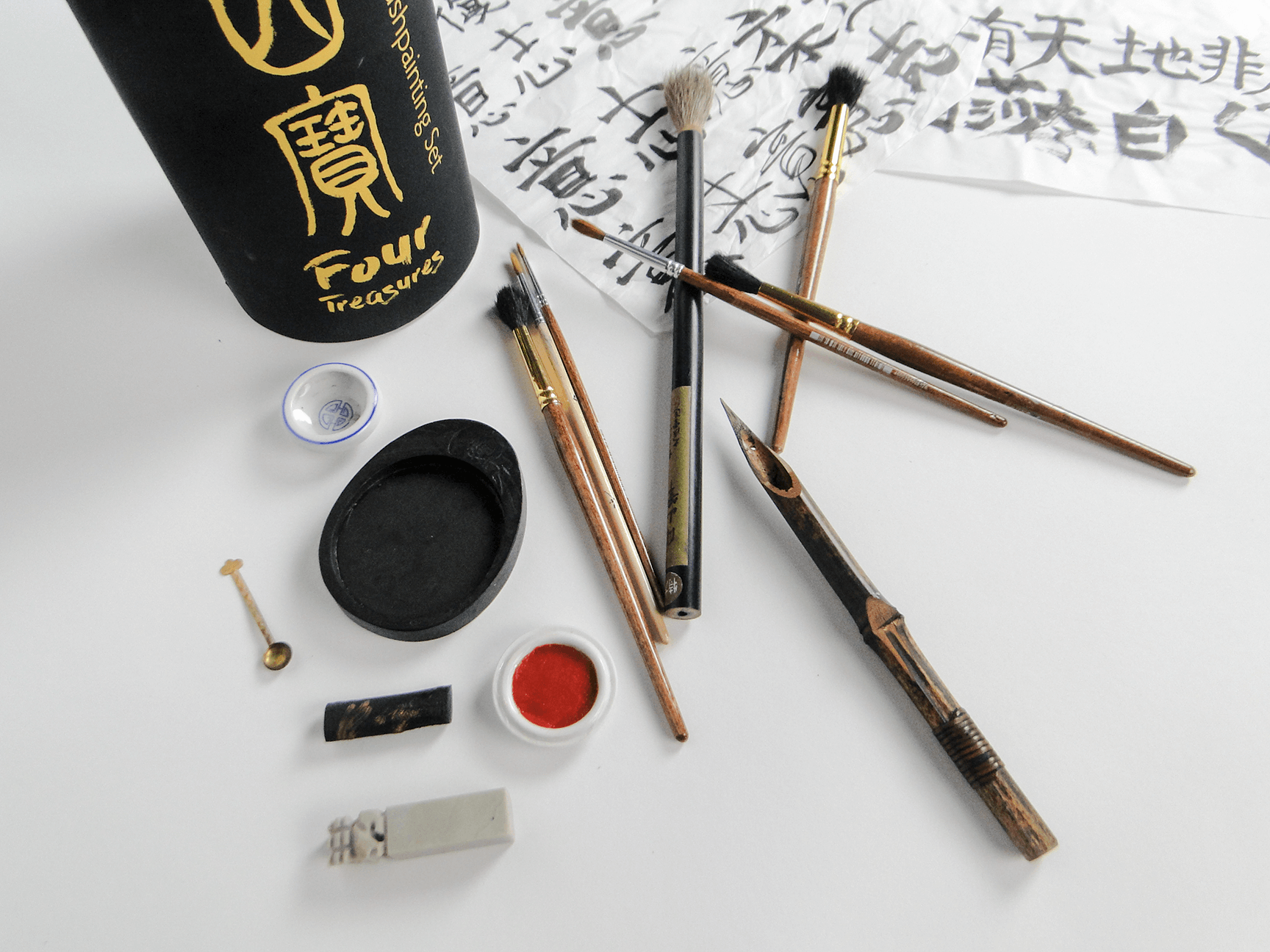 The kit includes all the tools necessary for a beginner to start learning traditional Chinese calligraphy and brushpainting: xuan rice paper, ink, brushes, water well, ink stone, seal paste, soapstone seal, drop spoon, bamboo dip pen.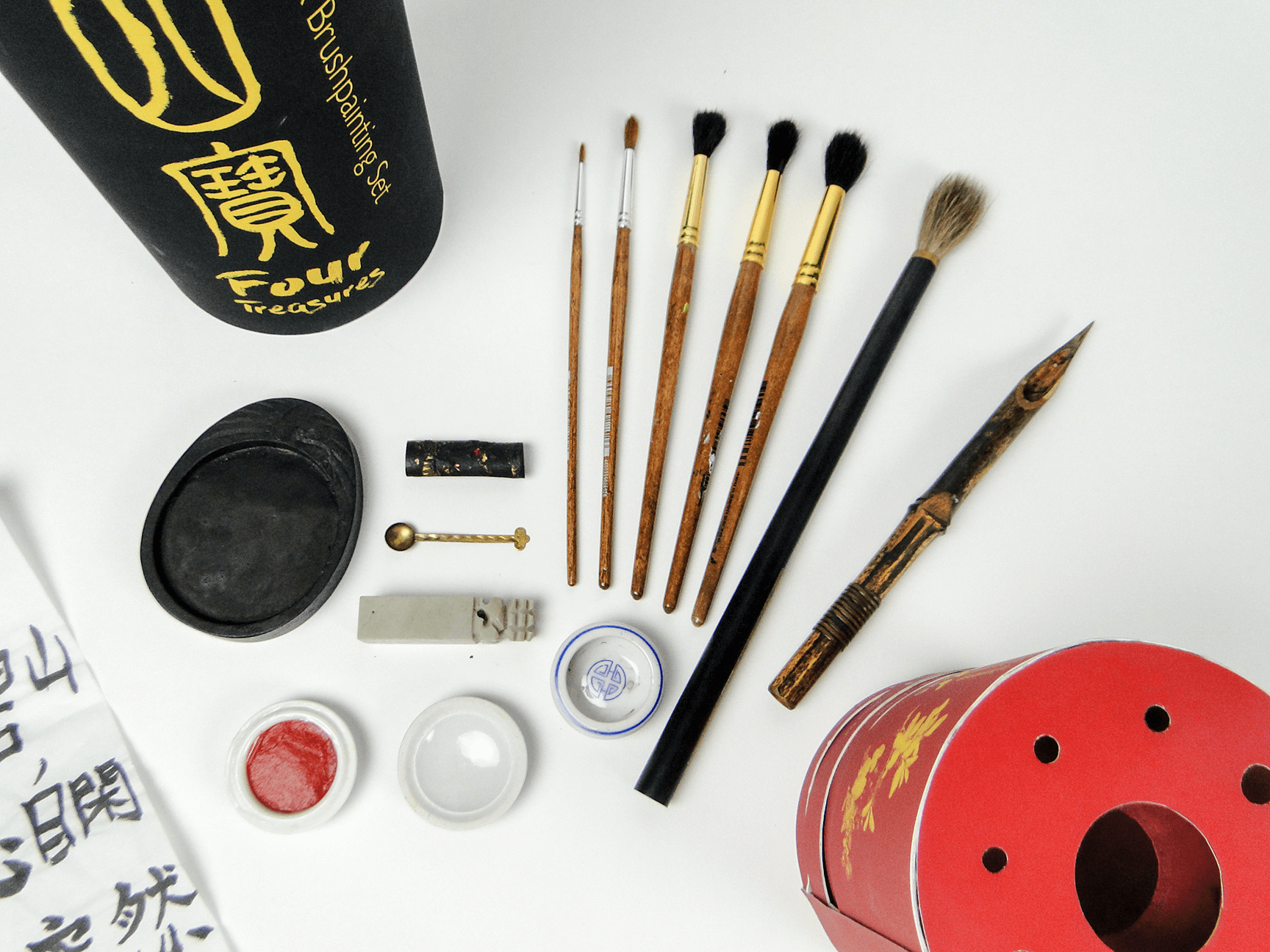 The base features three drawers which contain the other components of the set and swivel out in alternating directions to keep the structure balanced and ensure ease of access to necessary utensils during the calligraphy process.